Tell Me About Yourself | Interview Question Answers
Interviewers can generally begin an interview with an open-ended question like "Tell Me about yourself." It is a way to break the ice and make you feel more comfortable throughout the interview process.
It is also some way for the hiring manager to induce insight into your personality to help determine if you are a good fit for the job. You should take this opportunity to show your communication skills by speaking clearly and concisely in an organised manner. Because there is no right or wrong answer for this question, it is important to appear friendly.

Watch Video for more SAMPLE Answers –
Tell Me About Yourself
How to structure your response
Mention Full Name & Place you belong to
I am or My Name is..
I am from or I belong to..
Mention your highest degree; Give a brief of your education background. Summarize what you have done that qualifies you for this opportunity.
Don't Repeat what is on your resume or job application, but don't assume that the interviewers, who may have been interviewing several candidates, remember your qualifications.
Expertise Highlights — Don't assume that the interviewer has closely read your resume and knows your qualifications. Use your elevator pitch to briefly highlight 2-4 points that you think make you stand out.
Start off with the 2-3 specific accomplishments or experiences that you most want the interviewer to know about, and then wrap up talking about how that prior experience has positioned you for this specific role.
Be ready to share three or four of the personal qualities, skills and/or areas of expertise which would help you to excel in the job for which you are interviewing.
Make a list of your strengths before you go into the interview, so you know what you will share. Look at the job description and match it with your skills. Then share the top few skills which make you an ideal candidate for the job.
Family Background
I have four members in my family and I am the youngest son.
An interviewer's not looking for many personal details of your life — just sticks to the highlights of your work experience.
Hobbies are something you are passionate about and do something in your free time.
Answer it with honesty, as they can go deeper into this discussion. You can include:
– Blogging
– Listening to music
– working out in the gym
– Reading newspapers

Tell Me about yourself | Examples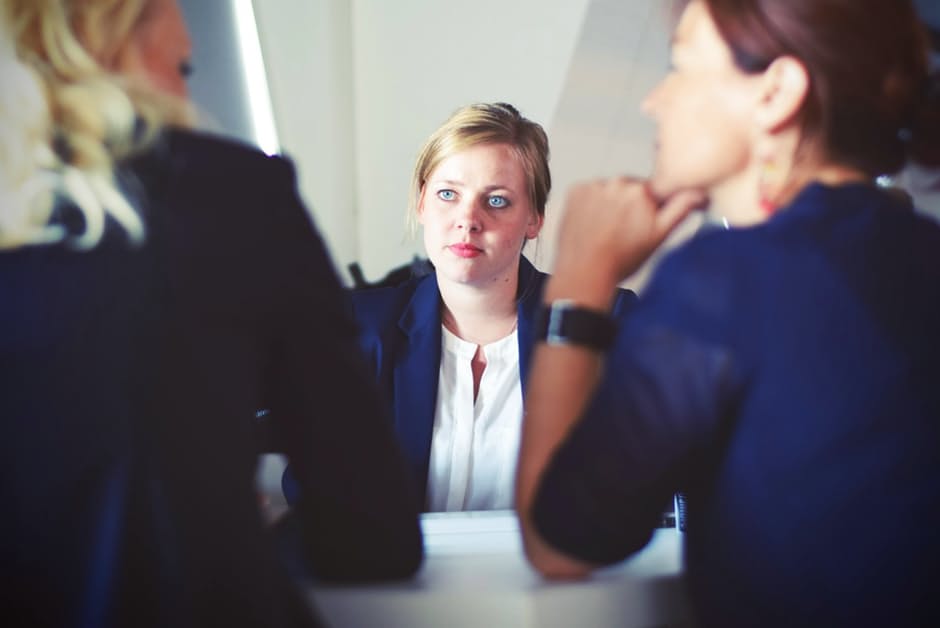 ---
I studied …… in high school, graduated and continued my education at the University of ………. (or took courses in ….), and graduated with a …….. GPA.
I was then hired at XYZ Company as a (name position), doing……. I thoroughly enjoyed the challenges and the type of work I was doing, but now I am looking for new challenges.
---
You could talk about where you are now in your career, like this:
"I'm an Online Marketing person, with a focus on e-commerce sites and online merchandising."
---
My name is Rahul and I completed B.Com with 85% distinction from XYZ college.I have a natural interest in accounts & it was the reason for me being the college topper in accountancy subject.
Due to this, I was chosen to lead our account dept. projects at seminars held at various colleges & companies, which have given me great exposure to current industry standards.
With all these experiences, I am confident of excelling as Accounts Manager in your bank.
---
Do's in the Interview
1. Keep your response short. Your answer should last no longer than about 2 minutes. Any longer and the interviewer will start to lose interest. Don't repeat yourself. Don't ramble
2. Talk about your most important accomplishments, as they are related to the job Focus on key terms that you feel the interviewer might be interested in. Center your answer on the interviewer's interests.
3. One of the most common mistakes people make is that they think the employer actually wants to know more about their personal life – that could not be further from the truth.
4. It pays to always know what you're going to say before the interview, rehearsing it to yourself a few times over. With a little effort, you can really get the interview off on the right foot.
Now you Make Sure you practice, practice, practice…
This is your first impression to the interviewer, so you don't want to lose their attention in order to really knock it out the park, you want to plan and rehearse.
So you want to make sure that you're selling what the interviewer is buying. Let us know how will you introduce yourself in the comments.